The markets in Vézère Périgord Noir are obviously an institution, a tradition... They are part of the way of life in Périgord. In all the towns and villages they are a must for meetings and gatherings in all seasons.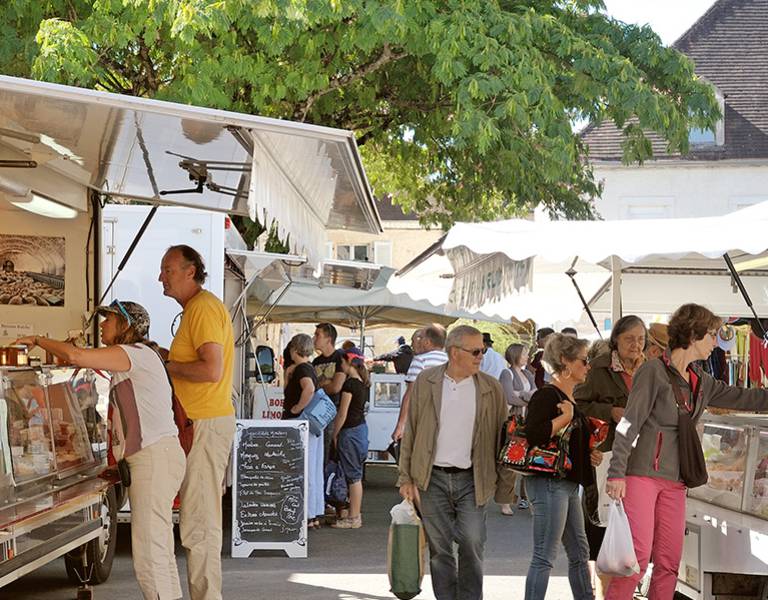 Traditional markets
Throughout the year our local markets are convivial meeting places. People come to "shop" and choose seasonal produce from our local producers' stalls.
Tuesday morning: Thenon
Wednesday morning: Hautefort
Thursday morning: Terrasson-Lavilledieu
Friday morning: Le Lardin Saint Lazare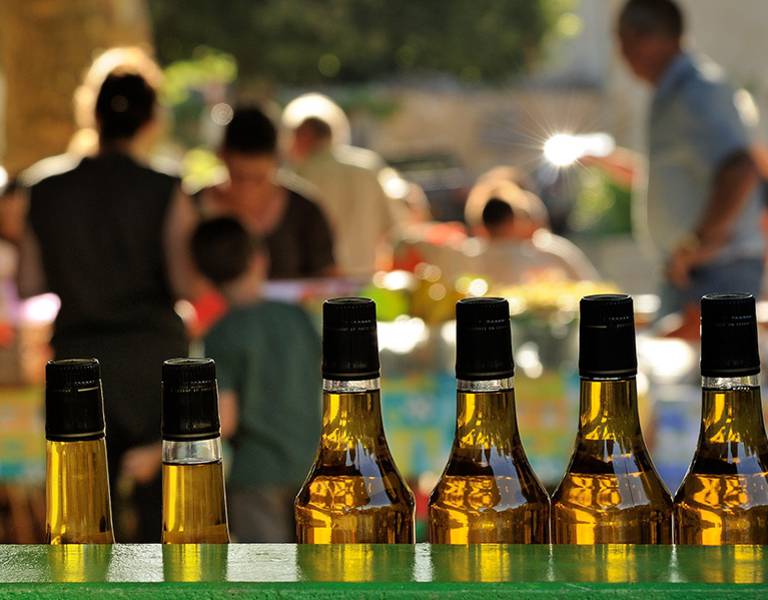 Festive night markets
Throughout the summer season, there is a festive market nearly every evening somewhere in the area. These markets take place in the heart of the villages and are an opportunity to meet the inhabitants and share convivial moments together whilst tasting local products: cheeses, fruit, vegetables, meats...
You can choose the products that you would like to taste, and often large tables are provided for you to eat on the spot. Often these markets are enlivened with music and children's entertainment.